In today's economy, it is easy to find yourself in a situation where you are struggling with money. Government assistance programs were created for people just like you! Whether you have been laid off from your job or had an emergency that has left you without the funds necessary to get by, government assistance programs can help provide financial relief. This article will tell you about government assistance programs and how they can help.
What are Government Assistance Programs?
Government assistance programs are a way that the government can provide financial assistance to individuals or families in need. There are typically three types of benefits available through these programs: social services, income support, and employment-related services. The government monitors these types of programs to ensure that they are operating efficiently and providing the necessary resources for those in need.
What are The Different Government Assistance Programs?
There are many government assistance programs available; however, it is essential to note that not all government assistance programs will help each individual in need of financial relief. When looking into government assistance programs, the best thing one can do is research the ones that could apply and contact them directly regarding their specific situation or what documentation they would need from a doctor or employer.
Even if you don't qualify for specific government assistance programs today, there's no harm in applying because worst-case scenario, after filling out paperwork and submitting an application, someone will let you know whether they think government assistance programs could help you or not!
Government Disability Benefits
Government Disability Benefit is a benefit that an individual receives with disabilities. This disability could be physical, medical, psychiatric, or intellectual. The disability must be one that will keep the individual from working, and this individual must be qualified for it.
There are various types of Government Disability Benefits. The type an individual receives will depend on the type of disability they have. The two main types are Social Security Disability (SSDI) and Supplemental Security Income (SSI).
Social Security Disability Insurance
Social Security Disability Insurance, more commonly known as SSD, pays benefits to workers who have paid into social security but become too disabled to work any longer. If someone has worked for a certain amount of time, then they are eligible for SSD payments should they become disabled before retirement age.
It is possible to be considered disabled if it takes someone with your medical condition at least one year to be able to return to work once they are medically cleared to do so by their doctor. Your disabilities do not need to interfere with your daily activities. It only needs to keep you from doing any of the jobs you used to be able to do.
You can check your eligibility for benefits here: https://www.ssa.gov/disability/
Supplemental Security Income
Supplemental Security Income, which is more commonly known as SSI, may also be paid to a worker who has become disabled and is not eligible for SSD or other types of disability payments or workers without a job who have limited income and resources.
To qualify for SSI, there must be little-to-no income and resources left after qualifying government pensions have been deducted from your total income. In some states, this is referred to as the "Tiered" system due to how their disability benefits are broken up to make it easier for individuals to receive benefits from the state.
For more information on SSI visit: https://www.ssa .gov/disability/
State Supplements
In addition to these two types of benefits, there is a special type of payment called "State Supplements," which can be paid by individual states directly using money from their budgets and not through Federal Government funds.
In order to qualify for this benefit, you must meet the income standards set by your state government based upon your living arrangement. Some examples of the program as "State Supplementary Assistance" or similar are Pennsylvania's Program called PAID, New Hampshire's Disability Lifeline, Maryland's Supplement Security Income (SSI), and Oklahoma State Relief. This benefit is separate from Social Security Disability Insurance and Supplemental Security Income.
For more information on State Supplements such as those listed above, please visit: https://www.ssa.gov/disability/state_supplemental_payments/
Disability Insurance Benefits
Some benefits can be paid to individuals under the age of 65 who have a disability that prevents them from working or attending school full-time and has lasted or is expected to last for at least one year called Disability Insurance Benefits (DIB).
An individual must check with their state government Pathfinder office for this program if they qualify. There are also various education benefits available for anyone with a disability who meets specific criteria; these can include money for tuition, books, equipment such as wheelchairs, and mileage reimbursement for travel to and from school for someone with a physical disability.
For more information on DIB benefits, visit: https://www.ssa.gov/disability/professionals/bluebook/DIB_10.00.htm#SSDI1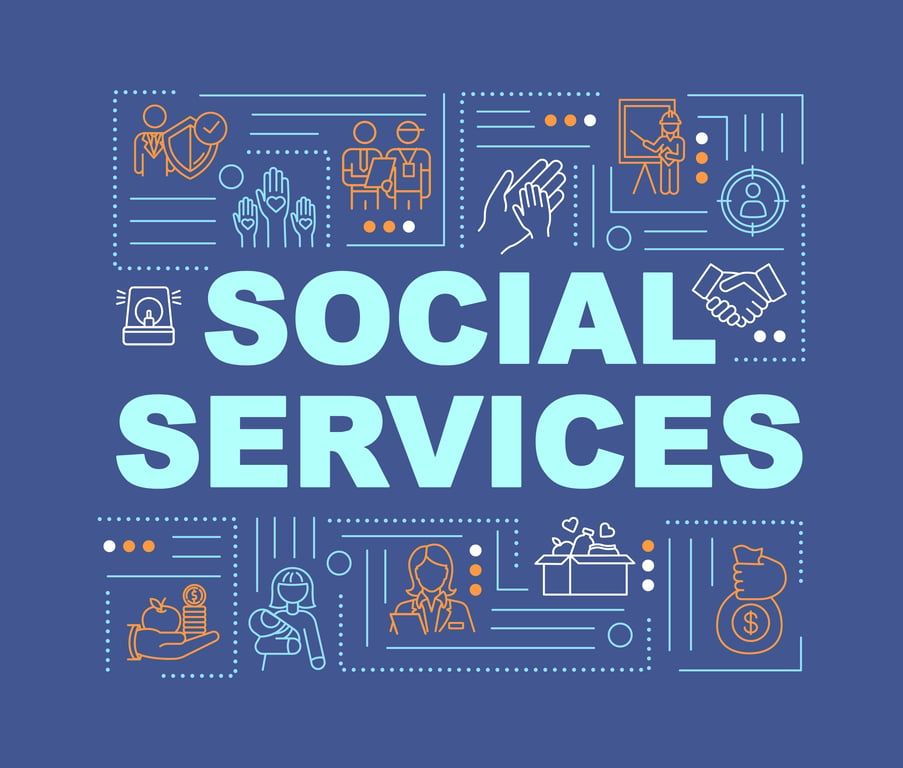 Government Child Support Services
Government child support services are typically available for qualifying custodial parents who need help acquiring financial resources to provide for their children. Many different state organizations offer child support services, and each has its eligibility requirements.
The specific services that are offered vary. For example, some provide medical support for the children, whereas others do not.
Before child support services can be provided to you, you must apply. The application process varies depending on where you live and the type of assistance you need.
For example, if you would like help finding a job or employment training opportunities because your lack of work prevents you from caring for your kids properly ( i.e., providing diapers & clothing ), this may be an option for you. However, if what keeps you from having enough money to provide for your children is something else — such as domestic violence, which keeps you from working outside the home, etc., job training might not be available to help you.
If you have children, then the possibility of being granted child support services is likely. The amount that you will receive depends on many factors. Some include your income, the other parent's income, how many children are involved, and any medical support needs (such as health care insurance payments).
Government Grants
A government grant is a type of funding provided by the government to help finance specific projects. Government grants can often be seen in funds for research, educational institutions, and the arts.
These grants are usually money given for a specific reason, and the funds typically come from tax revenue.
To apply for a government grant, a person must find a funding opportunity available in their area of interest. Once they have written an application essay describing how much money they need and why they submit it, along with any supporting materials required. Government grants are not guaranteed due to the many applicants that will often apply each time one becomes available.
Funding opportunities can be found by browsing through many different sites, including the official website of the federal government's department or the agency responsible for giving out grants in your specific field. Often, there will be information about upcoming deadlines and requirements for applying for these programs.
The amount of money given as a government grant will vary depending on the number and quality of applications received. Most grants provide funding for specific projects, but some organizations can give out general funds to support an organization's activities over a period of time.
For those interested in applying for a government grant, there are several opportunities available. Financial assistance is often offered by local and state governments and federal agencies for scientific research and artistic development within the country.
Grants can also be awarded for educational purposes such as curriculum material and other school supplies. Those that wish to receive assistance must first find what types of grants their qualifications allow them to apply for. Individuals must read all application guidelines before starting this process so they can complete all requirements.
Several federal agencies offer government grants in the United States. Among these is the Department of Agriculture, Department of Defense, Department of Education, Department of Energy, etc.
Government Unemployment Insurance
Unemployment insurance is a governmental program that the Unemployment Insurance Act of 1It instituted provides for the payment of benefits to eligible employees who are unemployed through no fault of their own, meet specific eligibility requirements, and are actively seeking to employ. This legislation helped to provide financial assistance to those who are unemployed. This legislation helped to provide financial aid to those who are unemployed.
The maximum weekly benefit is currently set at $235 per week by federal law. Some states provide benefits beyond the standards set by federal law. Each state's Department of Employment Security determines who will be eligible for benefits, how long payments can continue, and what an employee must do to resume receiving benefits once they have been terminated. The laws concerning unemployment insurance are complex, so it may be wise to consult with a local attorney regarding eligibility requirements in your area.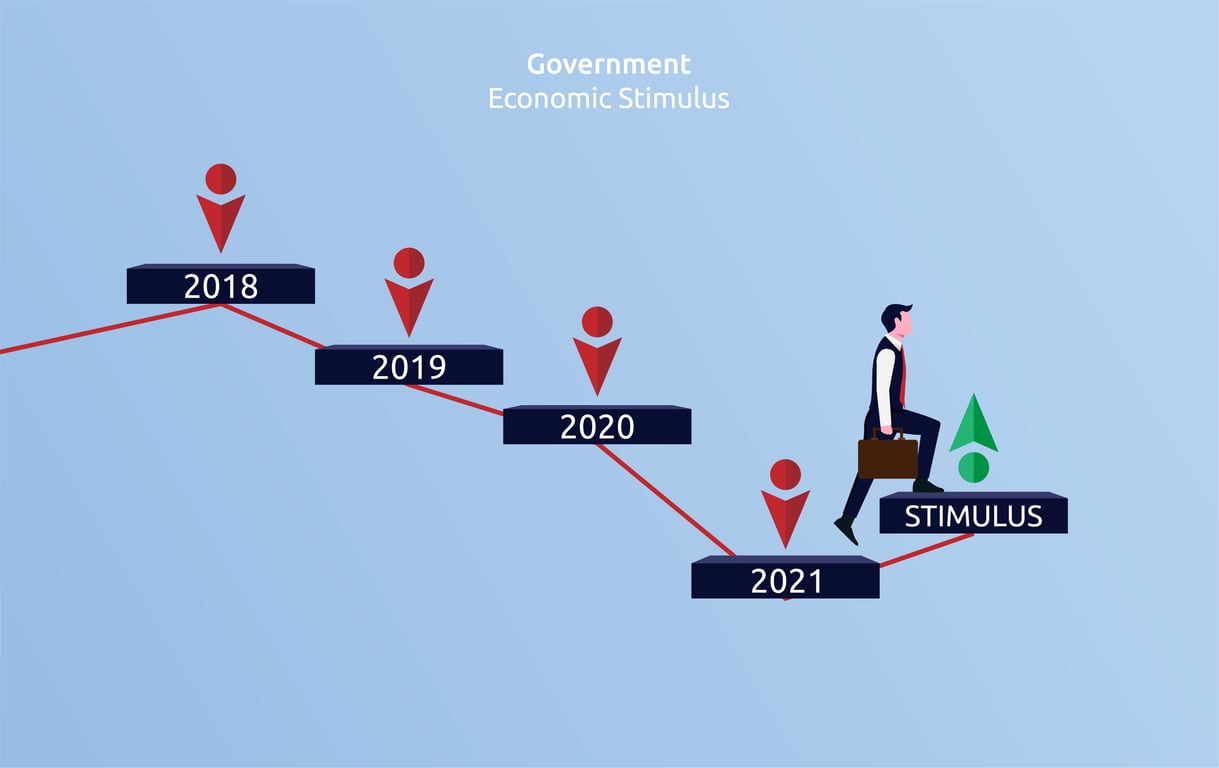 Conclusion
In conclusion, there are many types of government assistance programs available to those who find themselves struggling financially throughout life due to job loss, medical emergencies, or other where people do not have enough money to get by. Knowing government assistance programs are available for those in need can provide hope when times seem harsh and people find themselves struggling to make ends meet!