Government Assitance Programs
In today's economy, it is easy to find yourself in a situation where you are struggling with money. The government created assistance programs for people just like you.
Whether you have been laid off from your job or had an emergency that has left you without the funds necessary to get by, government assistance programs can help provide financial relief.
What is Government Assistance
Government assistance programs are a way that the government can provide financial assistance to individuals or families in need. There are typically three types of benefits available through these programs: social services, income support, and employment-related services.
The government monitors these programs to ensure that they operate efficiently and provide the necessary resources for those in need.
Related: The Importance of Education in Society
Government Financial Assistance: Types
There are many government assistance programs available; however, it is essential to note that not all government assistance programs will help each individual in need of financial relief.
When looking into government assistance programs, the best thing is to research those who could apply and contact them directly regarding their specific situation or what documentation they would need from a doctor or employer.
Government Disability Benefits
Government Disability Benefit is a benefit that an individual receives with disabilities. This disability could be physical, medical, psychiatric, or intellectual. The disability must be one that will keep the individual from working, and this individual must be qualified for it.
There are various types of Government Disability Benefits. The type an individual receives will depend on the type of disability. The two main types are Social Security Disability (SSDI) and Supplemental Security Income (SSI).
Social Security Disability Insurance
Social Security Disability Insurance, more commonly known as SSD, pays benefits to workers who have paid into social security but become too disabled to work. If someone has worked for a certain amount of time, they are eligible for SSD payments should they become disabled before retirement age.
Supplemental Security Income
Supplemental Security Income, more commonly known as SSI, may also be paid to a worker who has become disabled and is not eligible for SSD or other types of disability payments or workers without a job who have limited income and resources.
To be eligible for SSI, there must be little-to-no income and resources left after qualifying government pensions have been deducted from your total income.
State Supplements
In addition to these two types of benefits, there is a particular type of payment called "State Supplements," which can be paid by individual states directly using money from their budgets and not through Federal Government funds.
To qualify for this benefit, you must meet the income standards set by your state government based upon your living arrangement.
Disability Insurance Benefits
Some benefits can be paid to individuals under the age of 65 who have a disability that prevents them from working or attending school full-time and has lasted or is expected to last for at least one year called Disability Insurance Benefits (DIB).
An individual must check with their state government Pathfinder office for this program if they qualify.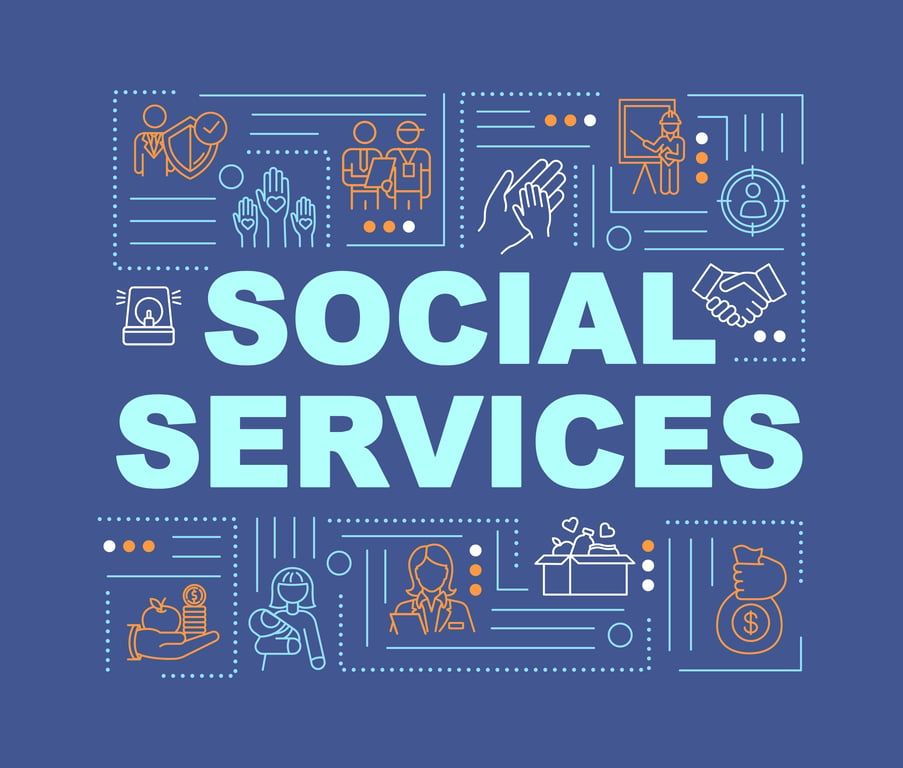 Government Child Support Services
Government child support services are typically available for qualifying custodial parents who need help acquiring financial resources to provide for their children. Many different state organizations offer child support services, and each has its eligibility requirements.
The specific services that are offered vary. For example, some provide medical support for the children, whereas others do not.
Before child support services can be provided to you, you must apply. The application process varies depending on where you live and the type of assistance you need.
Government Grants
A government grant is a type of funding provided by the government to help finance specific projects. Government grants can often be seen in funds for research, educational institutions, and the arts.
These grants are usually money given for a specific reason, and the funds typically come from tax revenue.
Grant funding opportunities can be found by browsing through many different sites, including the official website of the federal government's department or the agency responsible for giving out grants in your specific field.
Government Unemployment Insurance
Unemployment insurance is a governmental assistance program that provides the payment of benefits to eligible employees who are unemployed through no fault of their own, meet specific eligibility requirements, and are actively seeking to employ.
This legislation helped to provide financial assistance to those who are unemployed. This legislation helped to provide financial aid to those who are unemployed.
Federal law currently sets the maximum weekly benefit at $235 per week, and some states provide benefits beyond the standards set by federal law.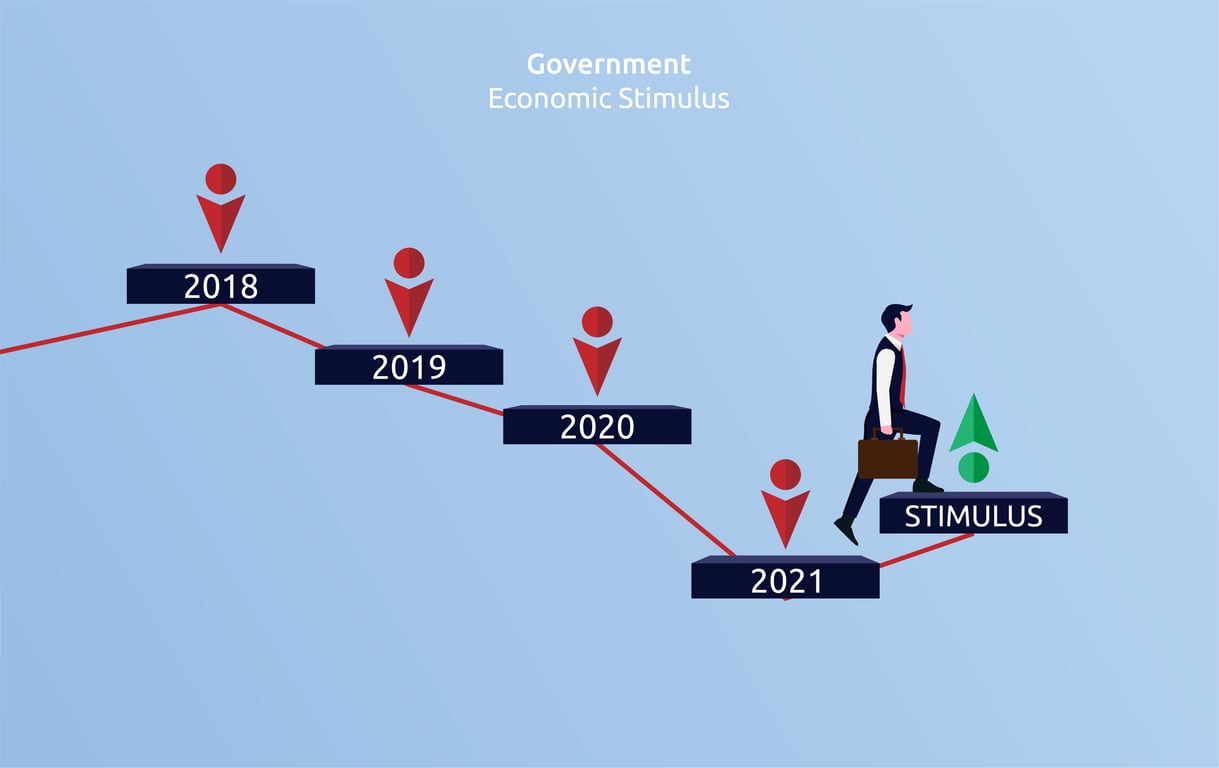 Government Assistance With Daycare
Several government assistance programs can help parents pay for daycare. Some programs provide direct financial assistance, while others offer vouchers or other subsidies.
To find out if you are eligible for government assistance with daycare, you can contact your local social services department or child care subsidy program.
Many private organizations provide financial assistance for daycare. These organizations can be found by searching online or contacting your local child care resource and referral agency.
Government Assistance For Utilities
The United States government assists low-income households struggling to pay their utility bills. This assistance is known as the Low Income Home Energy Assistance Program (LIHEAP), and LIHEAP helps eligible families pay for heating and cooling expenses.
Households must meet specific income requirements to qualify. For example, to be eligible for the program, a family of four must have an annual income below $32,000.
If you are struggling to pay your rent, you may be able to get help from the government. There are a few different programs available, depending on your situation.
Government Help With Rent
The first federal rental assistance program is the Housing Choice Voucher Program or Section 8 housing voucher. This government-subsidized housing helps low-income families pay for housing.
The second form of government rental assistance is called the Public Housing Program. This program provides affordable housing to low-income families.
The third is a government housing program called the Low Income Housing Tax Credit Program. This program provides tax credits to developers who build affordable housing.
You can learn more about these programs by visiting the U.S. Department of Housing and Urban Development website.
Final Word On Government Assistance
Many government assistance programs are available to those who find themselves struggling financially throughout life due to job loss, medical emergencies, or others where people do not have enough money to get by.