What Is A Guilt Trip
A guilt trip is a manipulative technique used to control another, and it can be used in many different ways and for various reasons. The main goal of guilt tripping is to make the other person feel bad about themselves, so they will do what you want them to do. It's important to be aware of these behaviors and techniques because the receiving end of a narcissist guilt trip is never fun.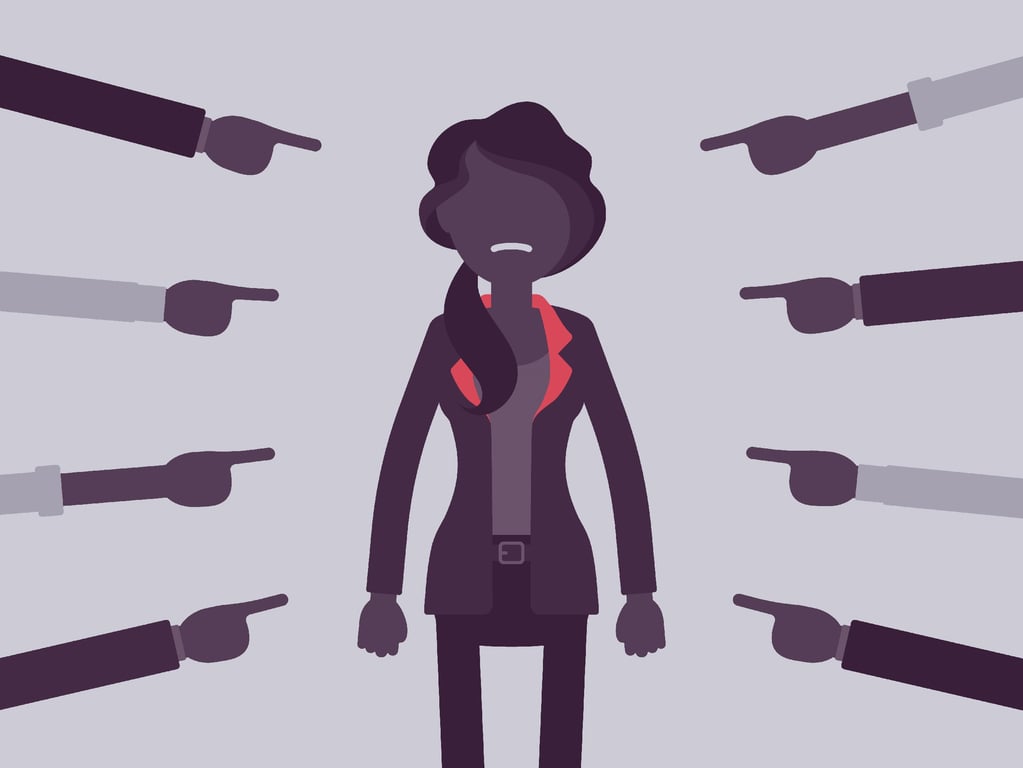 Guilt Trip Definition
A guilt trip is defined as experiencing guilty feelings through no direct fault. In other words, a guilt trip doesn't manifest internally, but externally. Typically with guilt trips, the external motivators are types of manipulation.
Guilt Tripping Meaning
Recognizing the meaning of guilt trips matters because we don't think of ourselves as being manipulated or controlled by others – we're more likely to see it happening in movies than in our real lives. Most of us want to see the best in people. However, it's essential to recognize a guilt trip when you see one because if you don't realize what's going on and why the other person is saying or doing these things, they're likely to have an even more significant effect.
How To Guilt Trip Someone
Guilt trips are often a punishment tool for not meeting someone else's expectations, whether a parent/caregiver or a significant other. In that case, we're acting out of spite rather than genuine carelessness, which causes the individual who feels hurt by this behavior to become more manipulative to get us back under control.
Guilt Tripping Examples
If you're the kind of person who always feels guilty, you're probably familiar with the signs of guilt-tripping. Guilt trippers are master manipulators who use your guilt to control you. Here are some of the most common signs that someone is trying to guilt trip you:
Forcing you to do what they want is a significant sign you are getting guilt tripped – the primary function of guilt is to make sure that you feel compelled to help someone or agree with something and facilitate your behavior in the way they want.
Feeling like you're responsible for whatever went wrong (the fallacy of responsibility) – people use guilt-tripping not only because it is an effective way to get what they want but also because if they feel responsible, they don't have to take responsibility themselves.
Feeling sorry for yourself – it's often easier to guilt trip someone else into feeling sorry for us than for ourselves and fixing whatever went wrong. They may also make you feel like you're the bad guy if you don't comply with their wishes.
Where It Happens
Guilt-tripping behavior is often seen in relationships, where one person may try to control the other by inducing guilt feelings. Guilt trips can also be used as a form of manipulation in work environments or social situations.
If you're being guilt tripped, it's essential to acknowledge the behavior and stand up for yourself. You don't have to do what the other person wants just because they make you feel guilty. Assertively state your needs and limitations, and don't let yourself be manipulated.
How To Deal With Guilt Trips
If someone constantly tries to make you feel guilty, it may be time to end the relationship. This type of behavior is unhealthy and will only lead to resentment. If you feel an overwhelming sense of guilt at work, talk to your boss or HR department. Let them know what's happening and that you won't tolerate this behavior.
In Relationships
If you're being guilt tripped in a relationship, you can do a few things to respond. First, it's vital to determine when it's happening. Guilt-tripping usually occurs when one person tries to get the other to do something or change their behavior. If you're being made to feel guilty about something, it's essential to stop and ask yourself why. Once you've pinpointed that guilt tripping is happening, you can start to respond in a way that defuses the situation.
One way to do this is to say no. If you're being asked to do something you don't want to do or don't think is a good idea, it's okay to say no. You don't have to justify your decision, and you shouldn't let yourself be talked into doing something you don't want to do.
Another way to respond is to explain your point of view calmly and clearly. If you're being made to feel guilty about something, it can be helpful to explain your reasoning behind it. This can help the other person understand where you're coming from and can also help diffuse the situation.
With Parents
There are a few things that you can do to try and avoid getting guilt-tripped by your parents. First, try and be honest with them about what you're doing. If you're going out with your friends, let them know, and be upfront about it. If you're unsure if you can make it to a family gathering, let them know that too. Honesty is essential here, as it will help build trust between you and your parents.
Another thing that you can do is set boundaries. Let your parents know you're not always available to do what they want and explain why. Maybe you're busy with school or work or need some time to yourself. Whatever the reason may be, let your parents know, so they understand.
Finally, try and stay positive. No one likes getting guilt tripped, so don't give your parents any reasons to do so. Be optimistic and happy, even when things get tough. This will show your parents that you're mature enough to handle whatever comes your way, and it will help keep the lines of communication open between you both.
Guilt Trip Quotes
Final Thoughts
Guilt trips are a form of emotional control. So remember that some problems are too big to fix – especially if someone is trying to use those problems as an excuse. As we have seen, guilt is the most common emotion to exploit for this purpose. To avoid being taken advantage of by someone trying to manipulate you with a guilt trip, it's important to recognize when guilt tripping gets deployed on you and how best to react afterward.