We've all experienced it at some point in our lives – that nagging feeling deep within, pulling at our conscience, making us question our actions and decisions. Guilt, a complex and universal emotion, can be both a motivator for positive change and a burden that weighs heavily on our hearts.
In this article, we delve into the intriguing world of guilt trips, exploring their meaning and shedding light on ten essential things you need to know about this powerful emotional phenomenon.
What Is Guilt Tripping
A guilt trip is defined as an emotional manipulation tactic used by individuals to make others feel responsible for their unhappiness or problems. It often involves leveraging guilt as a means of gaining control, sympathy, or favors from the targeted individual.
Guilt trips can be subtle or overt, but their impact on emotions can be significant.
Recognizing Guilt-Tripping Behavior
Identifying guilt-tripping behavior is crucial to maintaining healthy relationships. Some common signs include excessive use of emotional language, playing the victim, blaming others for personal issues, and making exaggerated sacrifices to evoke guilt in others.
Examples
Guilt trips can manifest in various subtle or overt ways, leaving individuals feeling emotionally manipulated and burdened with guilt. One common example is when a friend constantly reminds another of past favors or sacrifices, expecting reciprocation and making them feel indebted.
The Emotional Toll
Guilt trips can take a toll on the recipient's mental and emotional well-being. The constant guilt and self-doubt induced by manipulative tactics can lead to anxiety, depression, and a diminished sense of self-worth.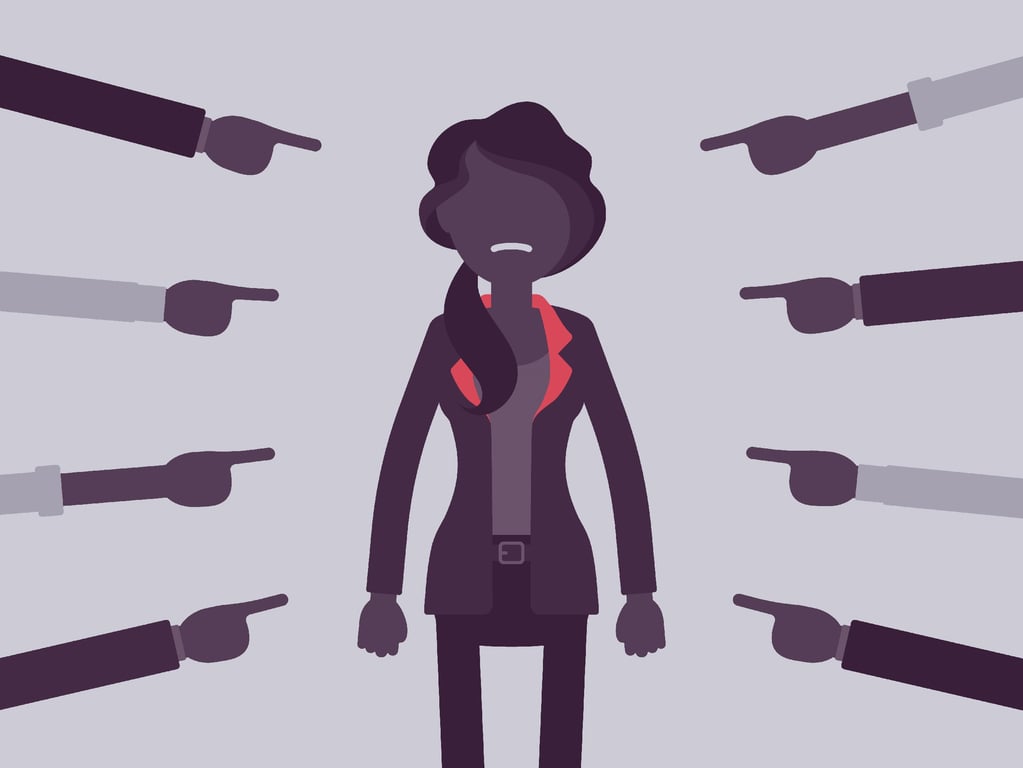 Manipulation vs. Genuine Remorse
It's essential to differentiate between guilt trips and genuine remorse. While guilt trips are aimed at gaining control or advantages, true remorse involves taking responsibility for one's actions and seeking to make amends.
The Guilt-Trap Cycle
Guilt trips often create a vicious cycle. The targeted individual may comply with the manipulator's demands, reinforcing the manipulative behavior and encouraging its repetition. Breaking this cycle requires recognizing the manipulation and setting healthy boundaries.
The Role of Empathy
Empathy is a double-edged sword when it comes to guilt trips. While it can make us susceptible to manipulation, empathy is also an essential tool for understanding and addressing the emotions underlying a guilt-trip situation.
Guilt-Tripping in Relationships
Guilt-tripping can be particularly prevalent in relationships, be it with romantic partners, family members, or friends. It can erode trust and lead to a toxic dynamic if left unaddressed.
Dealing with Guilt Trips
Overcoming guilt trips involves building emotional resilience and assertiveness. Learning to communicate effectively, setting boundaries, and standing firm against emotional manipulation are essential steps to combatting guilt-tripping behavior.
Importance of Self-Reflection
Those who find themselves using guilt trips on others should engage in deep self-reflection. Understanding the motivations behind such behavior is critical to fostering healthier connections and personal growth.
Seeking Help
In some cases, breaking free from the clutches of guilt trips may require professional assistance. Therapists or counselors can provide valuable insights and coping strategies to navigate through complex emotional challenges.
Conclusion
Guilt trips are powerful emotional tools that can significantly impact our relationships and well-being. Recognizing the signs of guilt-tripping behavior and understanding its implications is essential for maintaining healthy connections with others and ourselves.
By fostering empathy, setting boundaries, and seeking professional help when necessary, we can break free from the chains of guilt and forge more authentic, fulfilling relationships based on understanding and respect. Remember, knowledge is power – and now that you know the intricacies of guilt trips, you're better equipped to handle them with grace and confidence.